YOTA 2018 Presentation by Nathan MI0NPR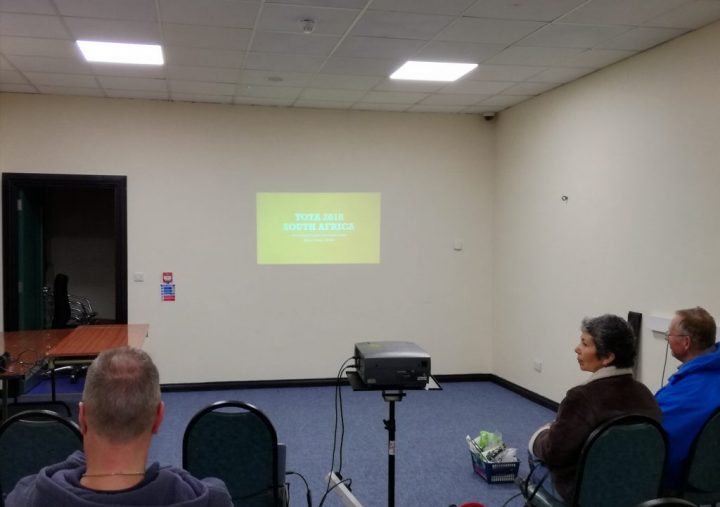 At our last meeting on 9th November, Nathan, MI0NPR gave a talk about his experiences about going to South Africa for the Youngsters On The Air (YOTA) event as part of the UK team.
In the talk, all the activities that were completed throughout the action packed week were discussed, such as coming in close proximity to a cheetah, launching a high altitude balloon and a visit to a local PCB manufacturer plus many more.
There were numerous videos shown during the talk, which the members found interesting, and even a video of Nathan's first ever QSO using his Full licence which he obtained a few weeks prior to departing for South Africa.
Nathan would like to express his thanks for all who came to listen to the talk, and hopes that everyone there learned something about YOTA and how he plans to encourage more youth into the hobby as part of his role as the RSGB Youth Representitive for Region 8.
If you missed this talk, Nathan will be doing another for Mid Ulster ARC on Sunday 10th February 2019.