FEARmanagh 2021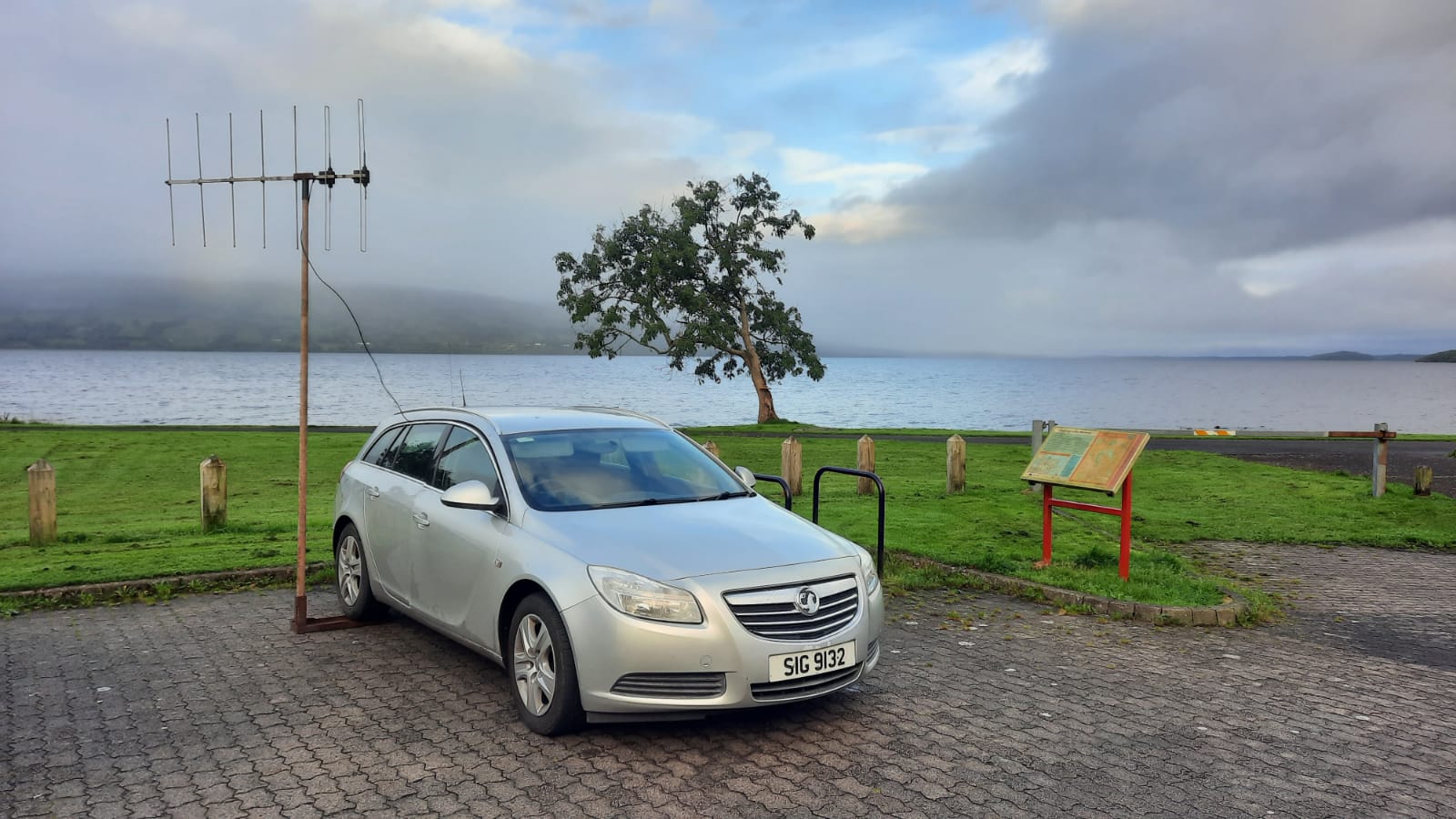 LEARC club members were happy to help out at the annual FEARmanagh Triathlon 2021, hosted by Fermanagh & Omagh District Council in Derrygonnelly on Saturday 25th September.
The club provided radio communications for the event, ensuring the safety of the competitors, and helping communicate information to event organisers and marshalls dotted throughout the racecourse, set in the Cuilcagh Lakelands Geopark.
The event involved a combination of running, cycling and kayaking for the competitors, spread across 74km for the long race, and 35km for the short race. More details of the race can be found on the FEARmanagh website, found here.
For the event, 2m was used by the club to communicate in a net, and 70cm was used to communicate to the event organisers. Brian Burns, MI0TGO was the net control, and operated from nearby Blackslee Waterfall Walk, and later operated from Lough Navar Viewpoint. Other operators on the day, dotted throughout the course were William Martin, 2I0EKN, Herbie Graham, GI6JPO, David Henderson MI6HZN, Tommy Nelson, MI0RVH, Brian Burns, MI0TGO and Nathan Prentice, MI0NPR
The event was a huge success, and great fun was had by both competitors and radio amateurs! Make sure to check out some of the photos from the day, courtesy of William Martin, 2I0EKN & Brian Burns, MI0TGO
The club would like to express its thanks to all those who participated, and helped make the event a success. We look forward to assisting Fermanagh and Omagh District Council at this event next year!