Moxon 2m/70cm Antenna Build Night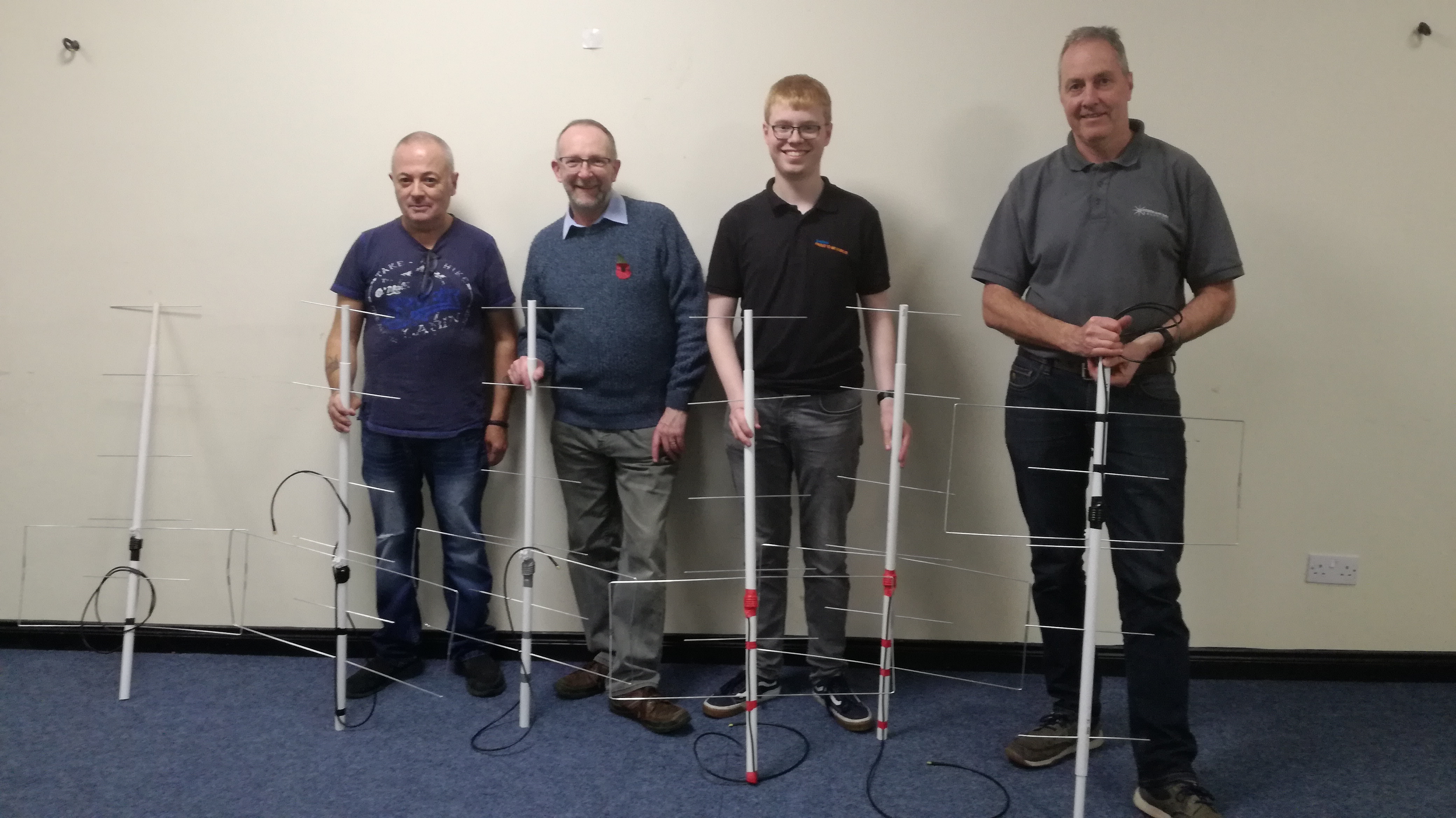 Members of LEARC gathered to build a variation of a Moxon 2m/70cm antenna, which will later be used to track and communicate with others over satellites.
Herbie, GI6JPO, had prepared the build materials in advance to speed up the assembly of the antennas. Lengths of PVC conduit were cut to length, with the holes for the elements pre-marked. Also supplied were some small pieces of clear vinyl tubing and RG58 with an SMA connector crimped at the end – to suit most 2m/70cm handhelds, which are ideal for satellite use.
Members Constructing Their Antennas

Building Materials

Aluminium Welding Rods Used for Antenna

Alan, GI6PYP adjusting the element length of his antenna
The night went very well, with all antennas made on the night. Next month we will be testing the antennas, and trying to hear any satellites which pass overhead at the next meeting.
A great night was had by all, and everyone looks forward to learning more about satellites and tracking them as they pass over at the next meeting.