LEARC Donation for PPE During COVID-19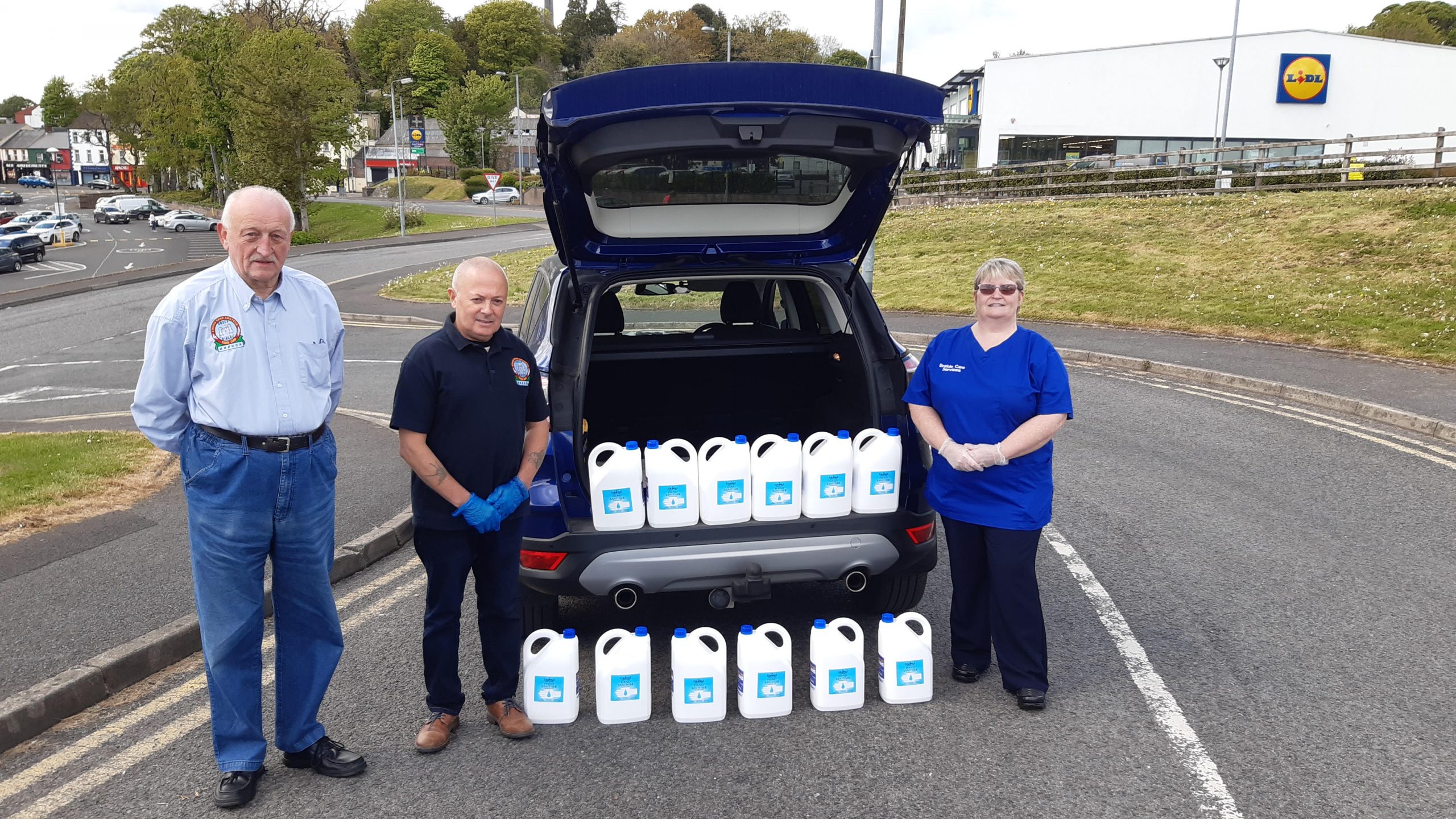 Lough Erne Amateur Radio Club have donated £500 to LE Graphics who have been playing a key role in manufacturing and donating Personal Protective Equipment, PPE, to South West Acute Hospital as well as local health services, supported by community fundraising.
In the picture above, Herbie Graham (GI6JPO) and Thomas Nelson (MI0RVH) from the radio club are handing over a consignment of hand sanitizer to Maura Nolan of Enable Care Services who carry out vital community care to vulnerable clients in their own home.
LE Graphics have been adapting during the outbreak of the virus, changing from their normal production of signage, to helping to manufacture PETG medical face shields for our local front line staff at the South West Acute Hospital, SWAH, which is the COVID-19 unit for Fermanagh and Tyrone.
"Staff desperately need PPE and we have trialled a design for these shields which we are making on our laser cutting equipment. Supplies of PTEG plastic are almost completely exhausted throughout Europe and we are trying to raise funds, to buy up whatever supplies we can get to make as many of these shields as possible for our NHS Heroes"

"To date we have now made and distributed over 2,500 Face Shields, 3,000 Surgical Masks and 1,250 litres (equivalent to almost 21,000 of the 60ml pocket bottles) of 75% alcohol hand sanitiser."

David Donaldson – Go Fund Me Page (28th April 2020)
David Donaldson of LE Graphics has set up a Go-Fund-Me page to help raise money to purchase the now scarce raw materials required to make the face shields. As of writing, the page has reached £11,200 of its £12,500 goal, with over 280 people donating to the cause – more information about the endeavour, and information on how to donate can be found here.
LEARC sends well wishes to all members and their families during this difficult period. We will hope to meet again later in the year.